What is the best way of spending one's past time if you are idle? In the modern internet world, this is perhaps one of the easiest issues to address. Hundreds of gaming websites are operated in India that provides a great gaming experience to their users. Such gaming sites are not just meant for entertainment. Online rummy is one of the finest examples of this. The players who play Rummy online develop certain positive skills including their thinking prowess. Without much ado, let us now study in detail a few of the most popular online gaming sites existing in India.
Games2win:
Housing more than 1.9 million visitors every month, this gaming site – which was launched in the year 2009 – remains one of the leading sites in India till date. This gaming site offers umpteen number of games like Car racing, Shooting, Puzzles, Arcade, Different formats of cricket, Parking, etc. The games are playable on all Android mobiles and Tablets. Since this website offers multiple varieties of games, people do not get bogged down visiting the site frequently.
Antzill:
Antzill is an interactive gaming site launched by Sify Technologies. It is a platform to challenge, play and interact with other gamers. It hosts over 75 scoring and 400 non-scoring games on display. The website is very user-friendly and playing on it gets you non-stop entertainment from the beginning to the finish.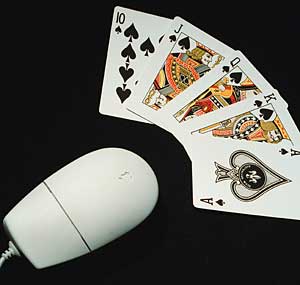 Addicting games:
As the name suggests, this is one of the most addictive of all sites providing as much as 3000 online games, one of the most offered by any other site. That's not all. They add at least a dozen of games every week. Naturally with so many games being offered by this site, it attracts a large number of users, almost 10 million users per month to be precise. In addition to entertaining the gamers, this website gets their views and ideas too in order to serve them better.
Zapak:
Just like other online gaming sites, Zapak also offers similar games like Racing, Shooting, Adventure etc. It has established for itself a big name in the gaming field thanks to the partnership it has vetted successfully with global players like POPCAP, Oberon, Playfish, Boonty, Come2Play etc. Forget about the total visitors that throng the site, even unique visitors amount to 2 million per month flattered by the varieties it has to offer.
Funtoosh.com:
True to its nomenclature, Funtoosh.com gives the users variety of jokes in the form of videos, pictures and SMS. Besides that, they even entertain them with plenty of games like Racing, Shooting, Bowling, Sports Action etc. In short it is a total entertainment driven site which relieves the users from all sorts of mental stress and agony that they have otherwise endured in their daily routine.
SANTABANTA:
Like Funtoosh, Santabanta is not second to any other site in providing fun and humour to its users. This company tagline itself reads "the never ending fun." So, what more has to be said or added to let the readers know about it? Since the website has been offering various collection of jokes, SMS and games, it has been a regular hangout place for more than 10 million users. Started in 2000, it is still one of the leading sites in India.
IN.COM GAMES:
The gaming sites are not just meant for entertainment although most people perceive it so. One of the classic examples is IN.COM GAMES, which not only entertains the users by various sorts of games like Sports, Puzzle, Adventure etc., but also it lets people know about Current affairs, Astro predictions and telecasts live TV channels. overall, it is a place meant for infotainment rather than just entertainment.
Online Rummy sites:
Last but certainly not the least, the online Rummy sites should in fact be ranked right on top when it comes to gaming. This is where the real entertainment begins. Online Rummy rules almost the entire Indian subcontinent. Rummy game lovers are becoming more passionate about online Rummy games day by day. The popularity of this game has motivated the users to get themselves registered as a Rummy player. Whether it is RummyCircle, JungleeRummy or Ace2Three, each of these websites has been treating the users with a real gaming experience for years now.
So, the time has come to make use of the pastimes fruitfully. Visit one or multiple websites stated above and have a wonderful gaming experience tirelessly.