Trying to navigate all the different home automation systems for sale can be an arduous undertaking. Many of us will have never bought or used such a system before, so it is totally understandable if you are unsure which system to purchase. Two of the most popular home automation systems are Crestron and Savant. What are the advantages and disadvantages of each?
Crestron
Crestron have always been industry leaders in the home automation technology niche. They have been in business for 50 years, and as each year passes, they push the boundaries further with more technological innovations that people didn't think were possible. They offer a full range of solutions from innovations such as lighting control to home security.
Each of their solutions can be programmed to maximize the benefits in your own home. There is no one size fits all strategy with Crestron due to the modular nature of a Crestron home automation system. At a later date, it is easy to make modifications depending on each client's needs and wants.
Savant
Savant are not quite as well-known as Crestron. But, we would recommend a Savant home automation system if you have a small flat and don't require as much customization. They have been in business for the last 10 years, and over time, they have worked very closely with Apple devices to make the experience as good as it can be.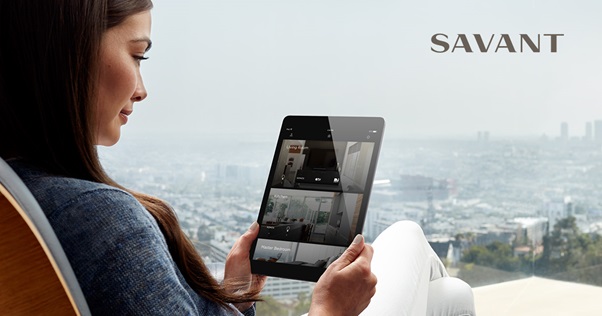 So, which home automation system should I choose?
Both systems come highly recommended and you will not be disappointed with either installation. We would recommend that you ask a home automation installation service to come round to your property for an initial consultation and they will be able to offer their opinion on what system is best for your home. Crestron is more likely to be chosen for larger houses who want a truly bespoke system with lots of customizations, while Savant will be the preferred candidate for smaller property with less customization.
When deciding on which home automation installation service to choose, make sure you read reviews and past case studies. Also, companies that employ their own programmers, such as Custom Controls will be able to offer the best service tailored to your own individual needs.